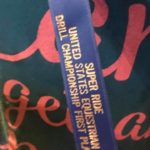 Banshee Ranch is proud to host our very own State Champion Drill Team! Our very first year to go the State Championships and our team brought home the gold!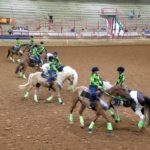 Could not be more proud of this team and the effort them put into coming together.  More important than that we had a blast and forged friendships that will last a lifetime. This year we would like to carve out more time for team building. We are looking to book a camping or river trip so all the families can get to know each other. Without the wonderful parents that volunteer for everything from transporting the horses to coordinating the uniforms this would not be possible.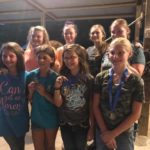 At the end of the day it's about family and friendship so even though we have great competitors that is what comes first here at Banshee Ranch.  We like to think we win because we build out team the right way!  So please come join is and see what all the fuss is about.
Rhythm & Reins was started in 2012 by a small team of six girls looking to try something new. The team is currently composed of 20 young girls that range  from 8 to 18 years of age.  They love drill team and live to ride their horses.  The team performs at rodeos and several parades.  The girls look forward to entertaining people with their skill while having fun and showing how much time, dedication and heart goes in to their horses and the team.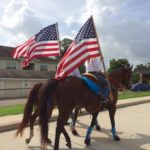 NEW RIDERS